Sea Kayaks on Lakes Too
by Phil Rowe
---
Now you know that I really didn't have to ask the maker of my trusty Eddyline Wind Dancer sea kayak if it would also work on inland lakes. Take my word for it that it really does. Salt water isn't the principle operating requirement. So I felt quite comfortable on some recent paddling in Pacific northwest lakes. Two stand out as absolutely terrific.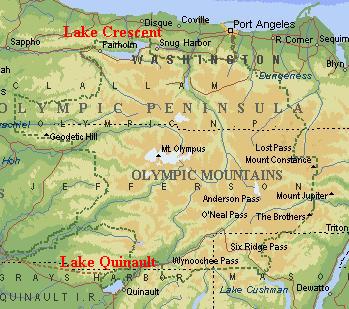 Crescent Lake in the Olympic National Park of western Washington is not only beautiful, it's a delight to paddle. My wife and I stayed at the very comfortable Lake Crescent Lodge on the south shore, with the beach just a few steps from our door.
Just use a little common sense and be aware of the possibility of strong winds and high waves when westerlies bear down. The general east-to-west orientation of that large lake results in rough waters at times. Yet calm days are pure joy. In fact, I have paddled that lake in my canoe on previous visits and now my kayak.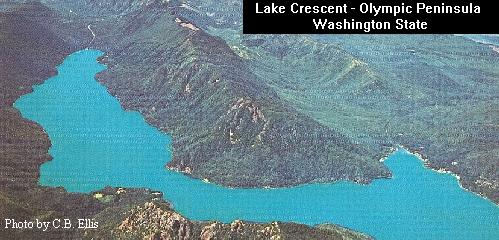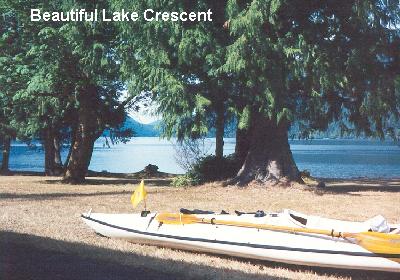 And if you follow US-101 to the west and then south, you will come to the second great lake to paddle your canoe or kayak. Lake Quinault is smaller than Lake Crescent, but just as much fun to paddle. It's only four miles long, so one can paddle the full length of the lake in a couple hours. But early in the morning, when the waters are still and the fog just begins to lift, it's terrific.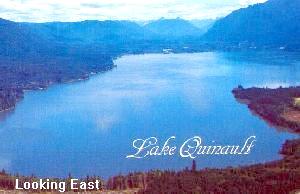 We stayed at the very pleasant Lake Quinault Lodge. I was able to launch my boat from the beach right below the front lawn. That was handy. Or, I could have gone down to the campground and park at the east end. Access is no problem.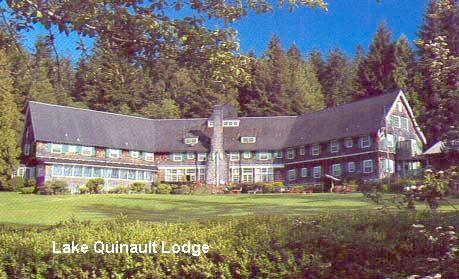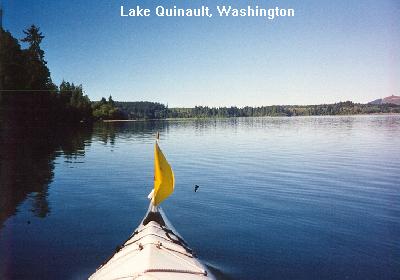 Besides the paddling opportunities at both lakes, there are other interesting things to do. We especially liked the hike (1.5 miles) from Lake Crescent Lodge to Merrymere Falls. It's an easy trail through the rain forest to the beautiful falls. Well worth the effort.
And, at Lake Quinault, we enjoyed the similar length hike to the east end park to view what is claimed to be the largest Sitka Spruce tree. It's a nice walk and a pretty impressive sight.
The great Pacific northwest is one of our favorite travel destinations, both for paddling and the wonderful scenery. This year was even nicer because of the clear skies, light winds and great paddling.
Yup. My sea kayak works pretty good, even on fresh water.
Learn a little about Phil Rowe

Return to The Canoe Camper's Home Page.
---
Copyright Gregory Consulting Limited 1996-200

6

.
All rights reserved.